Welcome back!  
On 17-19 November 2021, we invite you to join F&L for an extraordinary opportunity to meet a wide community of invited logistic & supply chain leaders, experts, practitioners, thought-leaders and innovators.  Hosted by the United Nations, we will meet in person and online in Geneva.
Over two days, this very practical agenda tackles congestion, disruption, global trends, and how we are going to work together across end-to-end logistics and supply chain so that we can adapt to the big demands that "tomorrow" brings. 
The annual UNCTAD Review of Maritime Transport will be launched at F&L's meeting.
Transformation for a better tomorrow – new rules, new priorities, new partners

Wednesday 17 Nov
Location: conference  hotel
Time: from 15:00 CET (join on arrival)
Knowledge sharing & networking
LogTech innovators, short workshops, demos & events

Discussion at the bar: harnessing innovation & new ways of working (innovators & workshops)

Networking dinner
---

Thursday 18 Nov
Location: Palais of the United Nations, Geneva
Time: 09:15 – 17:00
New "rules" and challenges for freight logistics – where are we today?
Welcome: why are we at the UN?

Change is accelerating – practitioner / expert / institutions / audience

Trends & scene setting: outlook 2021-25

Impact for freight & logistics sector & actions 

Positioning our logistics & supply chain operations – where does my business add value to my ecosystems?

Frontrunners: insight on combining growth strategies with environmental wins, net positive & the regenerative SC journey

Experts: what does net zero really mean?

New priorities & business models: positioning supply chain & logistics to deliver transformation
 Themes: A. preferred customer/supplier, B. technology: signal manoeuvre, C. regulations, D. people, skills, shortages & leadership, E. global collaboration required all E2E stakeholders
---

Friday 19 Nov
Location: Palais of the United Nations, Geneva
Time: 09:15 – 12:00
Roadmap: new partners, changing alliances, route / mode shifts, leveraging innovation
Optional: lunch & possible behind-the-scenes UN tour with the United Nations Trade Development Team.
---

The agenda drives a more collaborative approach for all logistics and supply chain stakeholders across the European continent – including regulators, financiers and policymakers – to come together for inclusive open discussions where everyone sits at the same table.  Leaders at the World Economic Forum, World Meteorological Organisation, European Commission & World Trade Organisation will participate.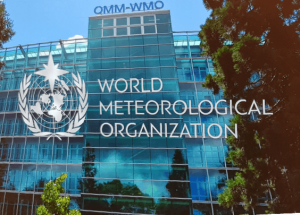 Schedule & timings (CET)
Wednesday 17 Nov
15:00 – 17:30, LogTech innovators, short workshops, demos & events
17:30 – 17:45, discussion at the bar – harnessing innovation & new ways of working
19:30 – networking dinner & bar
Please note that both of these events are held in the conference hotel
Thursday 18 Nov
08:30 – leaving hotel for short transfers to Palais of the United Nations (coffee & networking on arrival)
Conference in the Palais of the United Nations
17:00 – short transfers back to hotel for drinks
19:30 – dinner event
Friday 19 Nov 
09:00 – coffee in UN
Conference in the Palais of the United Nations
12:00 – close
Optional lunch & possible behind-the-scenes tour
---
Booking your hotel room
For international participants, we have taken exclusive use of a hotel on the shores on Lake Geneva, minutes from the United Nations and offering good prices, open networking spaces and outstanding views.  The conference hotel is also our venue for the 17th November programme (see above).  You will receive details of how to book when you have registered (click register tab above).
---
Travelling to the conference
---
Costs
Costs per person 
Full conference – €400 member companies
Full conference – non-members are usually asked to contribute  €1,299 (F&L is not-for-profit)
Wednesday networking dinner €50 
Sponsors have separate arrangements
€0 manufacturer attending for the first time (by arrangement)
Online only costs
Still under review.  Please ask if you are unsure.
---
Health
We are following Swiss and Geneva recommendations to ensure a healthy and safe event for all participants.  From 13 September, a covid certificate will be required to join this meeting in person.  The covid certificate is available to anyone who is a) vaccinated from covid, b) recovered, or c) who has tested negative and the certificate can be presented using the app or on paper.  Further info.
All participants need to review their own guidelines regarding travel into Switzerland.
---
Questions?
Please ask about anything at all if you are unsure.
We are excited to welcome a range of leaders to the F&L programme to share insight, expertise and to stimulate audience discussion.

Please check back frequently as further further speakers will be shown on this page.
The international F&L Forum engages business leaders and decision-makers in global manufacturing, logistics (road, rail, sea, waterways, air), academia, policymakers and science.  All discussions are focused around freight logistics.  All companies with or serving a supply chain, regardless of industry or transport modes being used, are welcome to join.
A list of participants will be shown on this page, but in the meantime, participants of F&L's in-person meeting in Nov 2019 included:
A2B Online Container
Air France KLM Engineering & Maintenance
ALIS (Logistic Association of Sustainable Intermodality)
Alpega
Amber Road
Arcese Trasporti
AVR
Baltic Rail
Beiersdorf
Bertschi
BillerudKorsnäs
Billiet & Co
BJ Solutions
BLS Cargo
Bulk Logistic Solutions
Burgo Group
C. H. Robinson Europe
Cabot Corporation
Cargill
Catts
Chemical Express
CHEP Europe
CLdN Cargo
Combined Cargo Terminals
Coty
Covestro
DFDS Logistics
DHL Global Forwarding
Direct Rail Services
e-Track
ECS European Containers
Electrolux Italia
European Rail Freight Association (ERFA)
Fahrzeugwerk Bernard Krone
Fercam
Finnlines
Francesco Parisi Group
Freight Leaders' Council Italy
Gaisre
Geba Trans
Government Italian Republic
Grimaldi Group
Hafen Hamburg Marketing
Hannibal
HHLA Estonia
Hupac Intermodal
I-Net
i-Point Systems
Ineos Styrolution Europe
Intesa Sanpaolo
Invista Resins & Fibers
Klaipėda Free Economic Zone
Klaipėda ID
Kuehne Logistics University
Kühne + Nagel Estonia
KWS
Lineas
LKW-Walter International
Logex
LyondellBasell
Mars
MBS Logistics
MIC
Mondi Group
Move Intermodal
N+P Group
Neste
NewOpera
Novigo
Orpic
Perstorp
Plymouth University
Port of Antwerp
Port of Valencia
Ports of Naples & Salerno
Pronk Consultancy
Propeller Club
Rhenus Port Logistics
SABIC Petrochemicals
Samskip Multimodal
SAP
SBB Cargo International
Scania
Signify
SKF
SRM Maritime Observatory
Stena Line
Stora Enso
Tim Consult
Tracks
Transfesa Logistics
Transped Europe
Transporeon
TT Club
UIRR
Unit 45
Universidad de los Andes
Ventura
Veroo
ViiA
Vlantana Group
Vos Bulk Logistics
VTG Rail Europe
World Economic Forum
World Food Programme
Yara
With thanks to:
Further sponsors will be confirmed in due course; please get in touch if you are interested.
Who is this meeting for?  This event is for business leaders and decision-makers in manufacturing, retail, supply, all modes of logistics, ports, technology companies including startups, insurance, finance, academics, NGOs, policymakers, politicians and experts.  In other words, all those who are actively working in or with the international supply chain and logistics.
---
Why is this international group coming to the Geneva?

We are in Geneva at the invitation of the United Nations Trade & Development team to discuss current supply chain and logistics issues and international trade.  
Switzerland has an important network of manufacturer organisations as well as international institutions whom we can all learn from and collaborate with.
Participants in the F&L network continuously develop their networks and thinking, and meetings are an important element of that.
---
Why should I attend?  Discussing trade and supply chain strategy in an open, professional and social atmosphere so that we can listen and learn from each other is a strong fundament for further growth.  
You will find excellent speakers, top quality content, a chance to engage with peers and experts on topics which are helpful to "building your better 2021-25", and further opportunity to talk to entrepreneurs. Together we are significant players across the Eurasian continent, and together we can progress faster than we can alone.
---
What is F&L?  F&L is an active international non-profit Forum.  We bring a diverse range of stakeholders across Council of Europe 47 countries to discuss international trade and the global supply chain.  We do not lobby, as that would imply that there is one right answer.
---
What can I expect?  You will not hear speakers trying to sell, or sharing long complex plans for their company's development.  You will:
Listen and contribute to open discussions throughout the meeting (no-one can be quoted outside the room).
Be welcome to contribute your ideas and questions throughout.  This is a meeting where the audience contributes as much to the debate as the speakers.
Engage in informal networking with senior business leaders and practitioners.
---
Is there anyone who may not attend?  Journalists and press are not permitted because discussions are open throughout the meeting.