Managing uncertainty in the global supply chain: why does it matter and how can we succeed? 
Context: International supply chains operate in a volatile and uncertain environment driven by populism, geo-economics, the new wave of globalisation, environmental degradation and the fourth industrial revolution.  Shippers and service providers must choose pathways for the future: how do we flatten the waves to steer economy and society into safer waters?  Conference speakers and attendees have been selected to represent a wide cross-section of the supply chain: we aim to generate broad debate to identify possible solutions which benefit all stakeholders.
Download and print F&L Agenda 8-9 May 2019, Hamburg
Download and print F&L Conference Agenda 9-10 May 2019, Hamburg
Download and print F&L Times, Addresses, Map – Hamburg 8-10 May 2019
THURSDAY 9 MAY
12:00 – 13:00

Lunch generously sponsored by Transporeon

---
13:00 – 13:25
Welcome
John Riley President F&L, Asset Productivity Director CHEP
Karl Gernandt Executive Chairman KÜHNE HOLDING
Prof Dr Thomas Strothotte President KLU (Kühne Logistics University)
Philip Evans Secretary General F&L and Gavin Roser Ambassador-at-Large F&L
---

13:25 – 15:00
A more vulnerable supply chain?  Those operating within the supply chain have always faced uncertainty and volatility, but current macro issues (trade wars, climate change, the Far East, rapid innovation, consumer demand, e-commerce, Trump, Brexit…) are heightening the effects and fallout, creating spikes and dips in demand, uncertainty around delivery times, the viability of some supply chain routes, stock levels and much more – and it's difficult to manage.  Should we tear up our 3 year demand planning model and logistics tenders?

Keynote:  Four revolutions rocking the global supply chain, Wolfgang Lehmacher Thought Leader and International Supply Chain / Logistics Practitioner

Roundtable:  Practical and solutions-focused discussion with decision makers.  It's good to know, but how can we react?  Influences, effects, risks in the market today – what are the true priorities vs smaller challenges that we can ignore in the short term?  How can we get better results?  Where are we aiming to position ourselves?

Pietro D'Arpa Director Supply Chain Europe P&G
Nils Haupt Senior Director HAPAG-LLOYD
Ines Surholt Corporate Risk & Insurance Manager NACORA INTERNATIONAL INSURANCE
Michele Acciaro Associate Professor Maritime Logistics KLU
Keith Andrey Vice President Global Freight Forwarding UPS
Moderated by 

Wolfgang Lehmacher



---

15:30 – 17:30  
Today's realities – a different tomorrow?  Achieving results in our unpredictable environment increases pressure on the decision-making process and may demand new models, more flexibility and different ways of working.  Climate change and consequent regulations will add another dimension.
(15:30 – 16:00) Keynote: What are we more interested in predicting: climate change policy or climate change? Hans von Storch Professor UNIVERSITY OF HAMBURG, OCEAN UNIVERSITY CHINA (QINGDAO), INSTITUTE COASTAL RESEARCH HZG
---
(16:00 – 17:00) Choice of breakout sessions to debate some of today's issues.  How can we respond?
A. Managing supply chain risk and building resilience   

Leader: Alan McKinnon Professor KLU 
Frank Andreesen Head Logistics Advocacy COVESTRO 
Christoph Matulla Theoretical physicist and climatologist ZAMG (Austrian Institute Meteorology and Geodynamics)
Gavin Roser Ambassador-at-large F&L



B. Developing the ability to measure and drive investments for sustainable mobility (KPIs and addressing end-to-end inefficiencies across the supply chain to improve asset utilisation)

Leader: Andreas Georg Strategic Sourcing Director (CIS and EU) MARS
Thomas Lindermayr Director Logistics Europe INVISTA
Michael Gierloff Director European Transport Sourcing CHEP
Rob Moen EMEA Truck Lead CARGILL
Emel Aktas Professor Supply Chain Analytics CRANFIELD SCHOOL OF MANAGEMENT
Gordon Wilmsmeier Kühne Professorial Chair Logistics UNIVERSIDAD DE LOS ANDES, BOGOTA (COLOMBIA 

C. Managing global consumer demand is creating pressures on supply chains; meeting customer expectations, long supply chains, regional structural change and high FMCG sales growth.


Leader: Rod Franklin Adjunct Professor of Logistics and Academic Director Executive Education KLU
Pietro D'Arpa Director Supply Chain Europe P&G
Mike Harrell President Freight Forwarding Europe UPS

---
(17:00 – 17:30) Full audience discussion with group leaders: "reflections on approaching today's challenges"

---

FRIDAY 10 MAY
08:45 – 09:00 Statutory Formalities
---
09:00 – 12:30
Almost every industry faces change.  And the breadth and depth of these changes brings transformation of entire systems of production, management, and governance as well as fundamentally altering the way we live, work, and relate to one another.
(09:00 – 09:30) Keynote:  Building a digital business ecosystem and future supply chains  Frank Vorrath Executive Supply Chain Transformation Leader GARTNER
---
(09:30 – 09:45) Why millennials keep dumping you: an open letter to Management,  Bart Jongen Director Supply Chain EMPowerment Programme AIR FRANCE KLM ENGINEERING & MAINTENANCE

---
(09:45 – 10:45) 'Speed date style' discussions with logistics industry entrepreneurs and PhD experts – what can you learn?  Coffee break generously provided by the Port of Valencia 
---
(10:45 – 12:15) Roundtable strategic discussion on managing the next level of efficiency, demand management and making the leap to being flexible, agile and robust operations to cope with uncertainty.  Shared data is so far limited.  Can predictive technologies help, and are 'go-to-market' platforms real progress?  What are tender/sourcing platforms doing to support agile, volatile, robust and elastic sourcing to avoid supply chain disruption?

Moderated by Kai Hoberg Head of Logistics and Professor Supply Chain/Operations Strategy KLU
Sergio Barbarino Research Fellow P&G  
Andrea Currone Global Vice President KUEHNE + NAGEL 
Elinor Castell Chief Solution Expert Digital Logistics SAP  
Armin Musija Manager Strategic Initiatives TRANSPOREON  
Jacek Tarkowski Sales Director Shipper/Logistic Providers ALPEGA GROUP
---
(12:15 – 12:30) Close and next steps
---

12:30 – 13:30
Lunch and networking
WEDNESDAY 8 MAY
Networking BBQ in the HafenCity – 19:30
CATCH OF THE DAY / KAISPEICHER B
Koreastraße 1, 20457 Hamburg (Maritime Museum)
(All welcome, informal dress)
(Accommodation – check in from 15:00)
MOTEL ONE AM MICHEL Ludwig-Erhard Straße 26, 20459 Hamburg
The conference venue for Thursday and Friday is 

KÜHNE LOGISTICS UNIVERSITY Großer Grasbrook 17, 20457 Hamburg.  Generously sponsored by SAP.

THURSDAY 9 MAY
08:30 / or your choice
At 08:30, transport leaves Motel One Am Michel for Kühne Logistics University (KLU) for those joining morning programme.  If you prefer to use the morning for visits / work / private meetings, please make your own way to the University by 11:30 so that you have time to register and join lunch before a conference start at 13:00 prompt.
Kühne Logistics University 09:00 – 12:00

09:00 – 12:00

 Registration, networking, coffee, space to work

 

09:45 – 12:00 

Workshop on climate change and the transport sector. Climate is a game changer – not of just one, but of many games and unless you are timely aligned to what is around the corner you are out. Climate change has still not found its way into the optimization equations of companies, into every cost function. It alters not just the rules of one board game, but those of several games on various boards.  Speakers: Christoph Matulla ZAMG Climate Impact / Maria Meiler Boston Consulting Group / Jürgen Hasler BDI Federation of German Industry.

or

09:15 – 12:00 

Visit to HHLA Container Terminal Altenwerder, recognized worldwide as state-of-the-art.  The MOL Triumph pictured here at HHLA is the seventh largest container ship in the world.  Departure and return to the Kuehne Logistics University.  You MUST be pre-registered to attend this for ISPS reasons.

or

09:45 – 12:00 T

he Supply Chain Workforce of the Future

Our future leaders (millennial generation) have the energy of a thousand suns, but they need us to better understand how to help them flourish. Hear first results, and brainstorm next steps that could change your strategy.  Speakers: Bart Jongen Supply Chain Change Leader / Stavros Karampederis Plymouth University.  

P

icture credit Lisa McLeod.

 

(08:00 – 09:00) F&L Board meeting.  Board members only
(09:45 – 11:00) F&L Think Tank.  Preparation meeting for group members only
12:00 – 13:00
Opening conference lunch generously sponsored by Transporeon 
13:00 – 17:30
F&L conference "Managing uncertainty in the global supply chain – why it matters and how can we succeed?"  See "Agenda" tab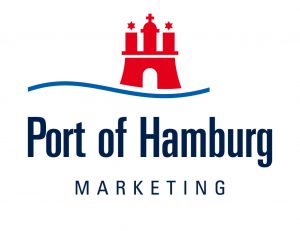 18:00
Networking and commentary on board water transport to dinner, generously sponsored by HafenHamburg Marketing.  Famous Einbeck beer kindly provided by KWS.
19:00 – 22:15

Special networking dinner in Hamburg's oldest restaurant overlooking the Elbe (return short bus transfer 22:15).  Generously co-sponsored by VTG.
24 hour bar in hotel, or various other local options afterwards. 
FRIDAY 10 MAY
Conference Venue
KÜHNE LOGISTICS UNIVERSITY Großer Grasbrook 17, 20457 Hamburg
08:30 
Transport leaves Motel One Am Michel for Kühne Logistics University (KLU)
09:00 – 12:30

F&L conference "Managing uncertainty in the global supply chain – why it matters and how can we succeed?".  See "Agenda" tab.  Coffee sponsored by Port of Valencia.

10:00 – 12:30
Spouse/partners' guided tour .  F&L's guide will leave Motel One Am Michel at 10:00 and lead a tour of the main sights in the city centre.  Hear stories of the boulevard Jungfernstieg and the lake Alster, the "Alster-Arcades", the town hall and its courtyard with the adjoining stock exchange as well as typical old office buildings, the so-called "Kontorhäuser".  You will move on to the former city centre and to the only remaining historic merchants' houses, reaching the famous 19th century warehouse-district, the "Speicherstadt" and the "Hafencity", one of the biggest urban development projects in the whole of Europe currently under construction. You will also see the new concert hall Elbphilharmonie.  Comfortable shoes required and coffee/cake provided mid-morning!  You will finish at KLU at 12:30, so that you can join F&L for lunch
12:30 – 13:30
Conference lunch
FRIDAY 10 MAY – SUNDAY 12 MAY
Port Anniversary celebrations!
The famous Hamburg Port Anniversary will take place 10-12 May and we are delighted to offer conference participants a special VIP invitation to join a cruise 2-5pm on Saturday 11th.  Please ask for info.
Michele Acciaro is Director of the Hapag-Lloyd Center for Shipping and Global Logistics and Associate Professor of Maritime Logistics at Kühne Logistics University. Before he has held the position of Senior Researcher Green Shipping at the Research and Innovation department of Det Norske Veritas AS in Høvik, near Oslo. He has worked as deputy director and researcher at the Center for Maritime Economics and Logistics of Erasmus University Rotterdam. Michele holds a BSc and a MSc in Statistics and Economics from the University of Rome "La Sapienza"; a MSc in Maritime Economics and Logistics from Erasmus University Rotterdam; and a PhD in Logistics also from Erasmus University. Since 2001 he has worked as a consultant, advisor and researcher in the areas of liner shipping economics, terminal management and operations optimisation, green shipping, container logistics integration and supply chain pricing and finance. Michele has lectured at several institutions around the world and has been invited speaker at industry events such as TOC Europe and Intermodal.
Emel Aktas is a professor of Supply Chain Analytics, Logistics, Procurement and Supply Chain Management. Emel has B.Sc., M.Sc. and Ph.D. degrees in industrial engineering from Istanbul Technical University, Turkey. She began her career at Istanbul Technical University as a research and teaching assistant. She worked as a visiting researcher at Wayne State University, USA and as a lecturer at Dogus University, Istanbul, Turkey during her PhD studies. Emel took part as a researcher in public and private funded projects on location selection, shift scheduling and transportation master plan strategy. Her refereed articles have appeared in a variety of journals. Before joining Cranfield, Emel was the course director of MSc Global Supply Chain Management programme at Brunel University Business School. Emel is currently working on minimising carbon emissions in maritime logistics with focus on the trade-off between service levels and fuel consumption. A parallel line of research is about sequence dependent flowshop scheduling where decisions about machine processing speed affect both service levels and energy consumption.
Frank Andreesen is Vice President Logistics Advocacy at Covestro.  With  extensive knowledge of chemical logistics both from a provider's as well as shipper's perspective, he provides strategic advice to both shippers and logistics service providers. Frank is a strong supporter of collaboration and is currently engaged in jointly addressing and resolving the many structural challenges and opportunities we are facing in Europe.  He has spent three years in Shanghai and has an MBA Business and Economics from the University of Bradford (UK) as well as a degree from the University of Hamburg.
Keith Andrey is the Global Freight Forwarding Air Freight and Ocean Product Manager, serving on the UPS Global Freight Forwarding corporate team. Keith is based in Atlanta, GA. He has responsibility for International Air Freight, Ocean Freight, Trade Direct products, GFF Transformation and Forwarding Strategy for UPS. Keith began his freight forwarding career in 1990 in Chicago. He joined UPS as part of the Fritz acquisition in 2001. He has various operational and strategy assignments at UPS including global system deployment, product redesign, optimization projects and mergers & acquisitions. Keith has experience in all facets of operations, including air, ocean, gateway, brokerage, distribution, CFS (container freight station) and transportation management and he holds a Bachelor's degree with honors in Business Administration from Strayer University. He has earned executive certificates in emerging market and business strategy from Emory and Georgia State University. He is currently working on his MBA at the University of Georgia, Terry school of business. Keith is currently serving as a board member on the University of South Carolina, Moore school of business, Operations and Supply Chain Center.
Sergio Barbarino is a Research Fellow at P&G's Brussels Innovation Center, Chairman of ALICE (EU Innovation Platform for Logistics aimed at realizing the Physical Internet) and has a Masters degree in chemical engineering from the University of Napoli Federico II as well as an MBA from Solvay Business School in Brussels.  Sergio created the first Supply Chain & Logistics R&D within P&G, named the Supply Network Innovation Center, of which he was Scientific Coordinator for 10 years. He has been Scientific Leader of 2 EU FP7 projects: the C03 consortium aiming at increasing shipper collaboration on Logistics in Europe, and Modulushca which aims to develop new shareable and reusable logistics standard modules for the last mile delivery.  He has represented P&G in the Large Collaborative projects Impulse and F3 on innovative micro processing leading some of the best demonstrators, developed the manufacturing processes of numerous well-known P&G Brands and has been chief P&G designer of Innovative Liquid Manufacturing systems for developing markets. He is also responsible for several P&G Academic Partnerships and has been Visiting Professor – among others – at the École des Mines de Paris, the City University of London, Laval University Quebec, Solvay Brussels School, Georgiatech and Purdue.  Sergio is a certified sommelier and is co-owner of the www.onlygreatwines.com.
Andrea Currone is Global Vice President at Kuehne + Nagel, an expert is sea freight and rates evidence-based analysis as key.  He has many years of experience with K+N including 6 years in Hong Kong.  Andrea has a Bachelor of Law degree from the University of Genoa as well as qualifications from the George Washington School of Business and Cranfield School of Management.
Pietro D'Arpa is Director Supply Chain Europe for P&G, responsible for logistics and end-to-end strategic planning.  A mechanical engineer by training, he works across all categories of P&G products and 30 years with in numerous global P&G businesses has given him expertise in strategic sourcing, production planning, logistics, manufacturing and supply chain M&A.  Pietro has lived and worked in Italy, Belgium, UK, Ireland, Switzerland and the United States and is known for transforming the entire supply chain, leveraging disruptive and innovative solutions while accelerating business value creation.  Recently he led the renewal of P&G's Integrated Work Systems approach to build and sustain world class manufacturing results by integrating TPM, lean and high performance methodologies in an end to-end supply chain environment.
Rod Franklin is Adjunct Professor of Logistics and Academic Director of Executive Education at Kühne Logistics University. An engineer and operations manager by training and experience, he received his Doctorate in Management from the Case Western Reserve University in Cleveland, Ohio. Professor Franklin has held management positions at Kühne + Nagel, USCO Logistics, ENTEX Information Services, Digital Equipment Corporation, and Cameron Iron Works. He has been a consultant for Booz-Allen & Hamilton, Theodore Barry & Associates and Arthur Young & Co and was a development engineer for the Saginaw Steering Gear Division of General Motors Corporation.  Franklin's research focuses on the application of modern management techniques to the efficient and effective operation of supply chains, sustainable business models, green logistics, corporate social responsibility and cloud based supply chain management.
Karl Gernandt is the Chairman of the KLU Supervisory Board. He was Executive Chairman of the Board of Directors of Kuehne + Nagel International AG, Switzerland, from 2011 to 2016 and he remains related to Kuehne + Nagel as Vice-Chairman of the Board of Directors. He is Board Member of the Klaus-Michael Kuehne Foundation in Hamburg and a member of the Board of Trustees of the Kuehne Foundation, Switzerland. Since 2011, he is Vice Chairman of the Board of Directors of Hapag-Lloyd AG. Karl Gernandt started his professional career at Deutsche Bank AG. From 1988 to 1996 he held various positions including assistant to the Chairman of the Board as well as posts in the international banking business in Asia and in the USA.  From 1997 to 1999 he set his mark on the Financial Institution Group of A.T. Kearney GmbH. In 1999, Karl Gernandt moved to Holcim (Deutschland) AG as CFO, in 2000, he was appointed CEO and at the same time member of the European Board of Holcim Ltd. In 2007, he became CEO of the Holcim Western Europe region, Brussels.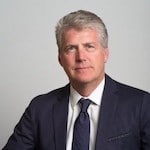 Mike Harrell is the President of UPS Freight Forwarding in Europe. He is responsible for operations, strategy, and business development for all Freight Forwarding services in Europe. UPS provides services for both air as well as ocean freight and employs 1500 people across more than 40 locations in Europe Mike has spent 29 of his 31-year logistics career based in the EMEA Region working and living in some 10 countries, first for Fritz Companies, Inc., then joining UPS through acquisition in 2001. Throughout most of his career Mike has worked as a General Manager, in both the freight and the express business units and often worked with newly acquired companies integrating them into the organization.
Nils Haupt is Senior Director Corporate Communication at Hapag Lloyd. Nils graduated in 1988 at Johann Wolgang von Goethe University in Frankfurt, receiving a degree in linguistics, literature, theatre, film and television science, and law. He started his career as a copywriter and has held various marketing and communications positions since. Nils has wide experience across the logistics industry in maritime, aviation and forwarding.  He has also been part of the banking industry.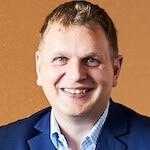 Kai Hoberg is Head of Logistics Department and Professor of Supply Chain and Operations Strategy at Kühne Logistics University.  He has been a visiting scholar at universities including the Johnson Graduate School of Management at Cornell University, Israel Institute of Technology, NUS Business School at National University of Singapore, Saïd Business School at the University of Oxford and the University of Stellenbosch.  Kai's current research topics include supply chain analytics, the role of technology in supply chains, inventory modelling, and the link between operations and finance.  He is well published in prestigious journals and has worked as strategy consultant and project manager for Booz & Company as well as conducting supply chain and operations management projects for numerous clients – in particular in consumer, chemicals and discrete manufacturing industries.
Wolfgang Lehmacher is global thought leader and practitioner in supply chain and logistics. He was Director, Head of Supply Chain and Transport Industries at the World Economic Forum in Geneva and New York, Partner and Managing Director (China and India) at the global strategy firm CVA in Hong Kong, and President and CEO of GeoPost Intercontinental, the global expansion vehicle of French La Poste in Paris. He is assisting stakeholders across the global supply chain ecosystem – from startups, to asset owners, to Fortune 50 companies – in upscaling and transforming their organizations. He is judge Automotive Logistics Awards Europe, member of the IATA Air Cargo Innovation Awards Jury and the Logistikweisen, a think tank under the patronage of the German Federal Ministry BMVI. Lehmacher is FT, Forbes, Fortune, BI contributor and author of business books, including The Global Supply Chain.
Christoph Matulla is a theoretical physicist with a PhD in Climate Research, specifically climatology and system modelling and he is Head of the Climate Impact Team at ZAMG (Austrian Institute Meteorology/Geodynamics).  He has international experience including 2 years at Environment Canada's headquarters in Toronto and is an university teacher (University of Vienna, University of Salzburg, University of Graz and BOKU in Vienna).  Christoph has coordinated and participated in various national/international projects, published more than 30 peer-reviewed papers in international journals and has written two books. Among his honors is the Schinze price 2008 which is awarded every fifth year. Within ZAMG, Christoph has established a procedure (based on decision theory, probability calculus and derived hazard-development-corridors) to identify and tackle climate-change induced threats in the decades to come. This procedure, which has largely been worked out in three master theses, was recently presented at F&L's webinar on climate change and will be further discussed at F&L's General Assembly Hamburg, May 2019.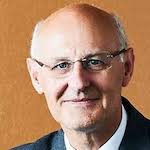 Alan McKinnon is Professor of Logistics at the KLU. A geographer by original training, he holds a PhD from the University of London and has lectured, researched and advised on logistics since 1979. He is Emeritus Professor of Heriot-Watt University in Edinburgh UK where he established a research centre specializing in logistics, and a Master's program in logistics and supply chain management. He has numerous publications and awards behind him, and has held multiple high level positions with international organisations. In 2010 he was appointed Chairman of the World Economic Forum's industry council on logistics and supply chain management, becoming a member of their Council on the Future of Mobility in 2016. In 2012 he was one of two academics appointed to the High Level Group on Logistics established by the European Commission to advise the EU Transport Commissioner on logistics issues. Between 2014 and 2016 he was Chairman of the Transport Advisory Group for the EU Horizon 2020 research program. Professor McKinnon has also undertaken projects for the World Bank, United Nations and OECD and his research has informed public policy at both UK and international levels.
Armin Musija is Manager Strategic Initiatives at Transporeon Group, leading several business development projects. He has built up the Transporeon presence in Austria, South East Europe and Turkey with a very strong focus on understanding the shipper-related processes to be digitalized. Before joining Transporeon in 2011, Armin established a corporate logistics controlling strategy at Kronospan – leading shipper in timber industry. He has a degree in Logistics, Materials and Supply Chain Management from the University of Vienna.
Ines Surholt is the corporate risk & insurance manager non-marine in Nacora for the Kuehne & Nagel Group.  Among other things she is responsible for managing the complete process from risk identification to insurance placement ensuring efficient insurance programs. Ines has more than 15 years of in-depth experience and rich knowledge in international insurance programs including property underwriting and analyzing insurance coverage for multinational Swiss based companies. She joined Nacora from the largest cement manufacturer LafargeHolcim where she was responsible for corporate insurance program management as Insurance Manager.  She has been Senior Property Underwriter with Zurich Insurance Company Ltd.  Her outgoing personality and keen understanding of diverse business operations including determining of insurance needs by developing proposition makes her a valuable team member.  Ines holds a Federal Diploma of Professional Education and Training as Swiss Certified Insurer with KV Business School, Zurich. Besides her mother language German she is fluent in English and French.
Jacek Tarkowski is Sales Director Shipper/Logistics Providers for Alpega Group, focusing on the Transwide transport management system.  He advises companies on restructuring business process and transforming assets as well as value creation for shareholders, bottleneck reduction, and investment.  With experience across Poland, Russia and Central Eastern Europe, he has qualifications from the International Institute for Management Development the European University Viadrina in Frankfurt.  He continues the work he does in Capital Investment CEE.
Hans von Storch is Director Emeritus of the Institute of Coastal Research of the Helmholtz Zentrum Geesthacht, Professor at the University of Hamburg and guest Professor at the Ocean University of China (Qingdao). From 1987 – 1995, he was Senior Scientist and leader of the "Statistical Analysis and Modelling" group at the Max Planck-Institute for Meteorology, and until 2015 Director of the Institute of Coastal Research.  He has published twenty books, among them Statistical Analysis in Climate Research with Francis Zwiers, and Die Klimafalle" with ethnologist Werner Krauss, as well as numerous articles. He is editor-in-chief of Oxford University Press Research Encyclopedia of Climate Science, and member of numerous editorial and advisory boards.  He was a lead author of Working Group I of the Third Assessment Report of IPCC and of Working Group II of the Fifth Assessment of the IPCC and has chaired efforts for a climate change assessment for the Baltic Sea Catchment (BACC II). Hans von Storch is a foreign member of the Polish Academy of Sciences, and holds an honorary doctorate of the University of Göteborg. The significance of his work has been recognised by the order of merit of the Federal Republic of Germany in 2019.
Frank Vorra
th is Executive Business and Supply Chain Transformation Leader at Gartner.  He has extensive experience of supply chain and logistics management at strategic, tactical and operational levels to deliver sustainable business performance and results, and a proven track record of success in global business and supply chain strategies, supply chain excellence system, operations and lean management, manufacturing excellence, supply chain capability improvements, change management and business transformation, logistics and transportation procurement and strategic business value analysis.  Frank has worked and lived in in Germany, South Africa, Brazil, and US.  Prior of joining Gartner, he worked at Johnson Controls as Vice President Global Supply Chain and at DHL in various Leadership positions. In 2016, Frank was rated by the Supply Chain Movement Magazine under the top 38 Supply Chain Professionals in Germany.  Frank has contributed to the whitepaper from Lisa Harrington "Solving the Talent Crisis: Five Alternatives every Supply Chain Executive must consider" and to the the book from Prof.Dr.Bram Desmet ' Supply Chain Strategy and Financial Metrics' with the foreword.
Gordon Wilmsmeier holds the Kühne Professorial Chair in Logistics at the Universidad de los Andes in Bogota, Colombia. From 2011 to 2017, he worked as Economic Affairs Officer in the Infrastructure Services Unit at the United Nations Economic Commission for Latin America and the Caribbean. Previously he worked at Edinburgh Napier University's Transport Research Institute, Scotland and as consultant for UN-ECLAC, UNCTAD, UN-OHRLLS, the World Bank, Adelphi Research, JICA, IDB, CAF, OAS. He is an internationally recognized expert in maritime transport geography and economics, port economics and inland shipping issues with particular interests in shipping networks, governance competition, transport costs, sustainability and energy efficiency. Recent projects focus on port governance, sustainable port and electromobility on water. Gordon is honorary professor for Maritime Geography at the University of Applied Sciences in Bremen, Germany, visiting lecturer at Göteborg University, Sweden and Universidad Nacional de San Martín, Argentina. He has published over 100 book chapters, journal papers, institutional publications and working papers. He is leader of the global port performance research network. Gordon is council member of the International Association of Maritime Economists, the WCTRS Special Interest Group – Intermodal Freight since 2014, and Associate member of PortEconomics.
VTG Aktiengesellschaft (VTG AG) is a publicly traded and leading international wagon hire and rail logistics company that has it's headquarters in Hamburg. VTG has the biggest privately owned fleet in Europe and customers benefit from close ties between VTG's three divisions: Railcar, Rail Logistics and Tank Container Logistics. VTG delivers custom-tailored logistical solutions and possesses a wealth of expertise in the transportation of liquids and hazardous goods, where safety is of the essence. The Group's wagon hire, wagon manufacturing and maintenance activities are complemented by a separate sales organization, and VTG also offers to manage external wagon fleets. VTG prides it's industry-specific solutions that reflect the quality and effectiveness of a true global player. VTG provides their services across a broad spectrum of industries – for example chemicals, petroleum, automotive engineering and suppliers, the paper industry. VTG AG operates in both the German and international transportation market.
The cloud-based logistics platform that enables a worldwide collaborative network of logistics professionals, Transporeon generously sponsors Thursday's conference lunch, 9th May in the Kühne Logistics University.  This global platform for intelligent transport logistics creates a digital connection between shippers and carriers, achieving smarter, transparent and more cost-effective movement of goods around the world. By digitizing the entire logistics supply chain, it also enables real communication and collaboration across the worldwide shipper-carrier community.  The company links a global network of more than 1,000 shippers (manufacturers, suppliers, and retailers), 90,000 carriers (logistics and transportation service providers, 3PLs, freight forwarders, and brokers), and more than 100,000 users in over 100 countries through 3 SaaS based logistics platforms: Transporeon for transportation management; Mercareon for retail specific dock scheduling; Ticontract for e-sourcing, procurement and freight bill auditing.  Each is available in 24 languages.  Transporeon Group solutions include onboarding, consultancy, and lifetime support with multilingual customer support. This ensures a customized fit for each organization, boosting shipper/carrier performance and cutting costs while optimizing carrier margins and lowering CO2 emissions. Transporeon services are ISO-27001 certified, and the group has global presence with offices across Europe, Russia, Asia, and the USA.
SAP sponsors the cost of hosting F&L's meeting in the Kühne Logistics University; most appropriate as the university is located in a former SAP building!  As market leader in enterprise application software, SAP helps companies in all industries and of all sizes (80% of customers are small and medium sized business) run at their best.  77% of the world's transaction revenue touches an SAP system.
Port of Valencia kindly sponsors the entrepreneur's coffee break on Friday 10th May.  Largest seaport in Spain and in the Mediterranean Sea basin, the Port is the fifth busiest seaport in Europe – January 2019 saw the busiest month of January for container traffic in the port's history.  The Port is working on an ambitious Strategic Plan to exploit Valencia's capacity as a mixed hub, optimising port call costs and volume/mix of local import/export.
The Port of Hamburg is Germany's largest universal port.   For more than 30 years, Hafen Hamburg Marketing and its members have been working across the globe to ensure Hamburg delivers as a port and logistics region. The port now enjoys a positive image worldwide, standing for professionalism, efficiency and innovation.  Hafen Hamburg kindly sponsors the two barges with refreshments which will take us to our networking dinner at Sagabiel 9th May.
F&L is thrilled to be working with the KLU on this important event.  Kühne Logistics University is a highly ranked international university which is unique for its international excellence in logistics excellence, transportation, supply chain management and related aspects of business.  This private university in Hamburg is one of the top universities in the 2014 Handelsblatt research ranking of business administration and achieves top ratings in 2017 CHE university rankings.
KWS generously provides the beer for our barge trip to Thursday's networking dinner!  Founded before 1378, Einbeck is one of the oldest still operating breweries in the world.  The Lower Saxony region and Einbeck in particular led the European beer market in the 14th century when the Hanseatic League helped distribute Einbeck bock beer throughout Norther Europe.  Notable drinkers of Einbecker include, reportedly, Martin Luther, who was given a cask of it in 1521.